Bernheim Arboretum and Research Forest in Clermont Kentucky
Mei-ling Hom's most recent residency is in a 14,000 acre forest in Kentucky. The Bernheim Arboretum and Research Forest invites artists to work with the arboretum staff and the forest environment to connect their artmaking with the natural landscape. Besides inoculating the Mushroom Bumps with oyster mushroom spawn, the straw sculptures are also being inoculated with an arbuscular mycorrhizae fungi. These mycorrhizae will not produce edible mushrooms but instead will improve the soil structure for beneficial bacteria and microbes. The mycorrhizae fungi most importantly will establish a symbiotic relationship with plant roots and channel difficult to access trace nutrients to the plant roots in exchange for the plants' carbohydrates.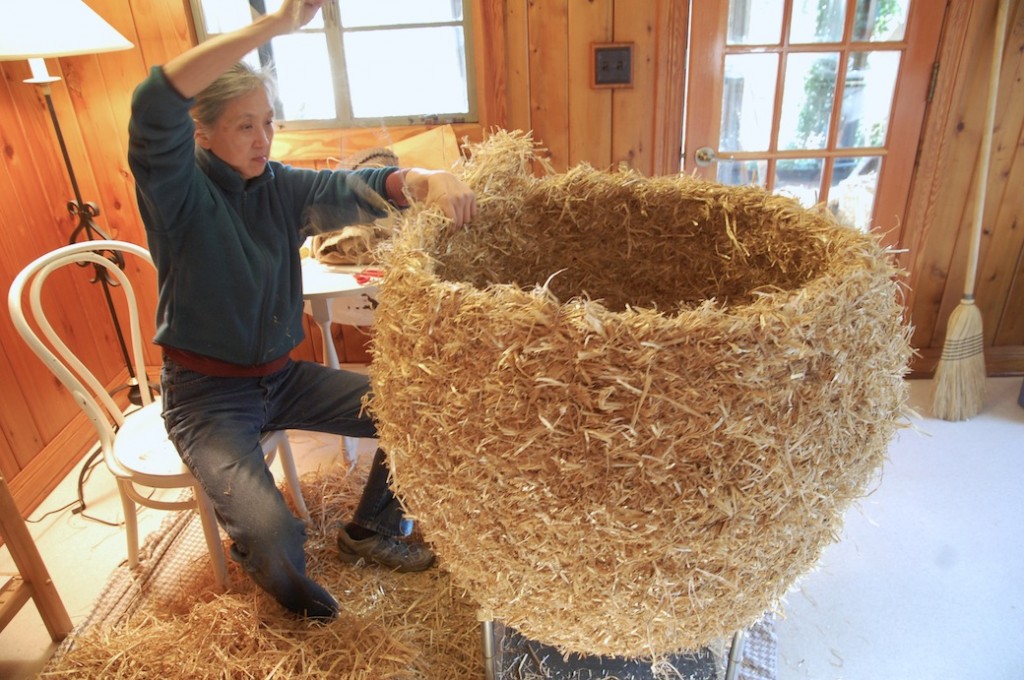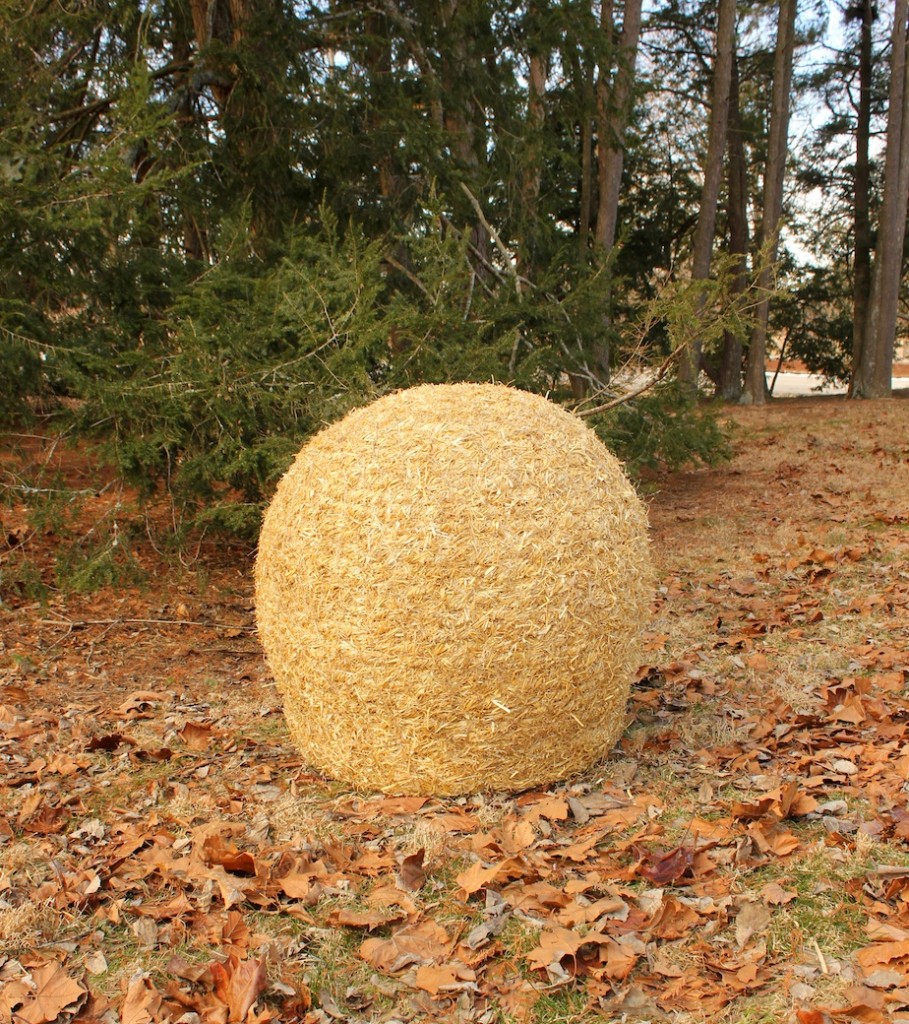 The Intersection of the Visual and the Edible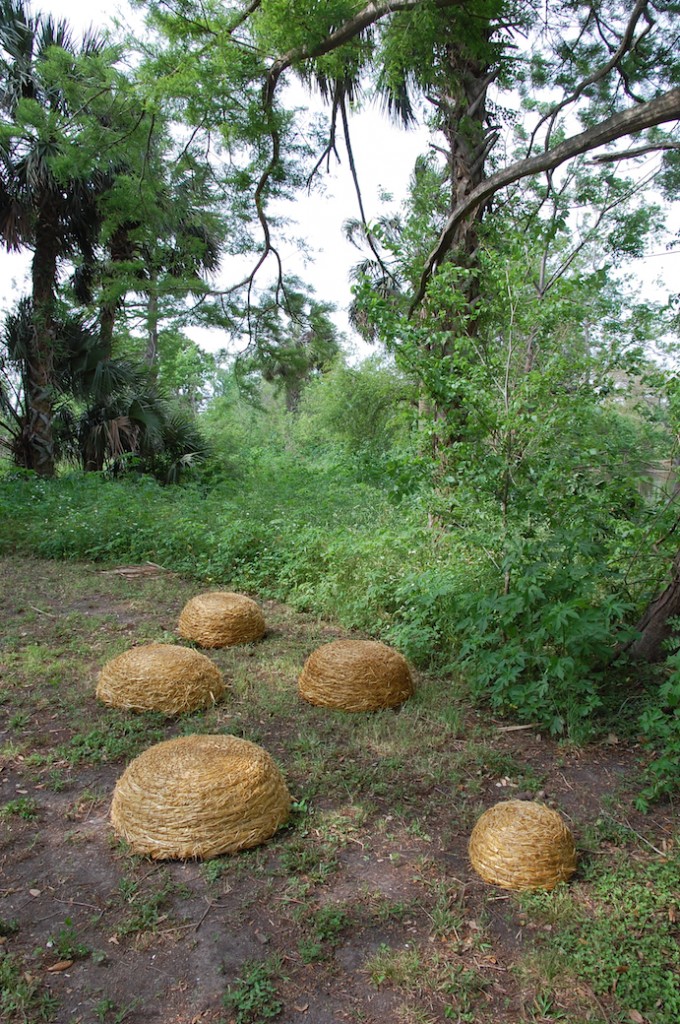 In 2013, Mei-ling Hom was artist in residence at the Joan Mitchell Center in New Orleans. Working with the Grow Dat Youth Farm, she created an Edible/Visual site installation of straw sculptures inoculated with oyster mushroom spawn.
The New Orleans climate is perfect for mushroom growth. Here is an image of a Mushroom Bump fruiting in less than a month after being inoculated with oyster mushroom spawn.
Abington Art Center - Mushroom Cloud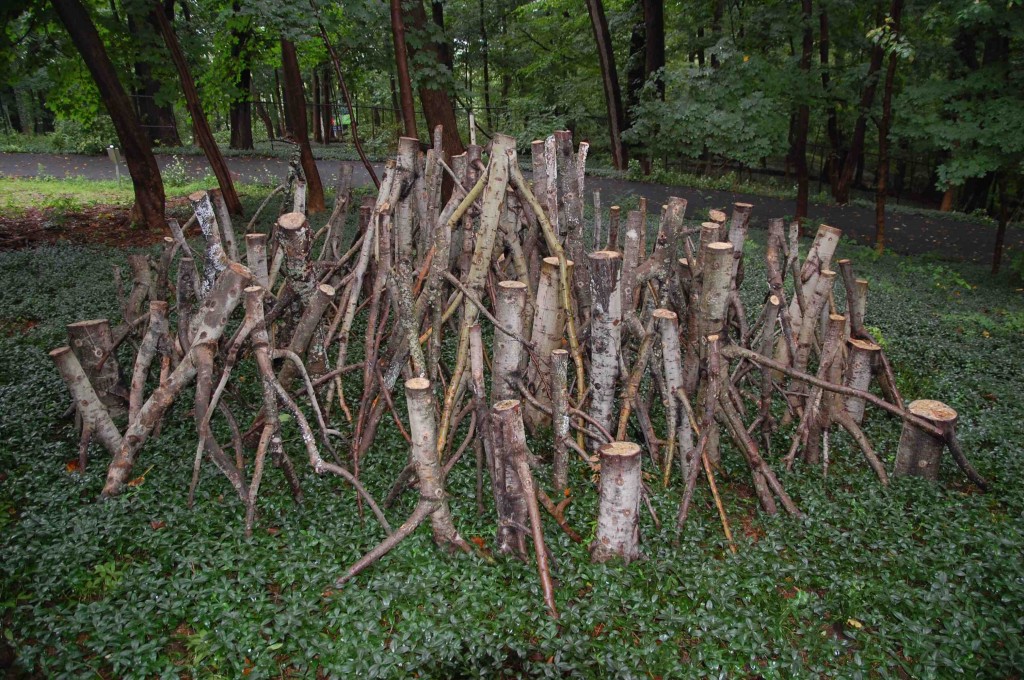 Mushroom Cloud was exhibited at the Abington Art Center in Abington, Pennsylvania. The commissioned installation is a massing of poplar branches, innoculated with golden yellow oyster mushroom spawn.  During the winter months the mushroom spawn goes into dormancy until the spring rains and warming weather coaxes a bloom of oyster mushrooms.